"The Kitchener Rangers Hockey Club conducted an executive search and job posting to succeed their position of Chief Operating Officer. As a non for profit organization, it was imperative to the hiring committee to include a 3rd party human resources professional. The committee was referred to a few firms and ultimately decided to work with Jill & her team at H2R. From the beginning H2R drove the process from a structure and organizational perspective. This allowed the committee to focus on the core competencies for the position and really work through analyzing the merits of the candidates while H2R handled the logistics. Jill was instrumental in providing perspective to details every step of the way."
Jeff Emrich – VP & Executive Director, Kitchener Ranger Hockey Club
---
From its inception in 2009, Latitude Air Ambulance has continued its journey worldwide, repatriating patients home to their families and loved ones. As we grow, Latitude's needs have been ever changing, including the addition of new aircraft and team members to each department. In 2019 we joined forces with H2R to meet the challenges that can arise with such growth. H2R has been instrumental in our success. From personnel interviews for recruitment,  company policy development and improvements, legislative requirements to employee discipline, H2R has guided us in our decision making processes. Most recently H2R has proven themselves a leader in COVID 19 policy development, ensuring that we had the most up to date information from Government, CRA, employment lawyers and Health and Safety representatives. H2R has been and continues to be a welcome addition to the continued success of Latitude Air Ambulance.
Jamie Saunders – General Manager
---
On behalf of everyone at Encircle I wanted to send you a huge thank you for your support in 2019. You and your team made an immense impact at Encircle! Our partnership started with the basic HR and training policies but the H2R team was able to adapt to your changing needs. You were always there to support Encircle and made us feel like your number 1 customer. H2R played a pivotal role at this stage of Encircle's growth and we are grateful! for their support.
Paul Donald – CEO
Rick Gregorio – COO
---
As a fast moving and early stage tech company, our HR needs are dynamic and unpredictable. We needed a partner who understands this. Jill and her team are that partner. They meet us where we are— whether that's adapting to our shifting business priorities or adopting our tech stack to make communication seamless, they roll up their sleeves and jump in. Initially, we brought them on to help improve our efficiency and increase bandwidth, but their suite of professionals and range of skills has turned them into an accelerator. From helping us keep up with growing hiring demands, to designing and delivering training to help us better support our customers, the team at H2R is helping us grow with best practices and process efficiency baked in.
Joseph Fung – Co-Founder & CEO
Donna Litt – COO
---
As a fast-growing Scaleup, Aterlo Networks provides innovative networking solutions to help Internet Service Providers deliver exceptional experiences to their subscribers. When we went beyond the initial founding team and needed to start taking HR seriously, we hired Jill and the H2R Team to take care of our HR responsibilities. The H2R team was instrumental in our transition from Startup to Scaleup. H2R was able to meet all our needs, while at a fraction of the cost of hiring a full-time employee. The H2R Team has truly proven to be a great asset to our company, they have always been available, professional and a pleasure to work with at each stage of our business growth.
Gerrit Nagelhout – CEO
---

"As the Managing Director at the law firm of McCarter Grespan Beynon Weir we have almost doubled in size and revenue in the last 5 years. With that growth came the need for more professional HR support but our size did not justify a full time person in the role. Hiring Jill to fill the need on a part time basis was a great decision. Our staff really appreciated our commitment to their well being and immediately embraced Jill. We couldn't have made a better strategic decision."
John Weir – Managing Director
---

"One of the challenges of operating a growing business is keeping up with Human Resource issues. Our business grew by focusing on what we are good at. Eventually the day came along that we realized we weren't a small company anymore and we were under- prepared for the more challenging HR issues larger businesses encounter. When that day came, we were fortunate to have Jill and her expertise help us navigate through our challenges. Additionally, Jill helped us evaluate our entire HR operations and ramp them up to where they needed to be for a company our size. Orchard Design Studio is still not big enough to have a full time HR Manager on staff, so Jill's on-demand services is a great fit for our business."
Paul Attwood, Partner – Orchard Design Studio Inc.
---
"Our company operates in a dynamic and rapidly changing business environment with many factors that have direct impacts on our operations which are out of our direct control.  We have successfully managed these challenges over the past century through innovation and employing great people to help us navigate these challenges.  Jill and her team at H2R have been an integral part of our team's success to ensure that we are not only able to attract and retain the talent that we need to meet our customer's needs, but they also have taken the time to understand our core values and incorporate them with their human resource consulting work.  Working with H2R has given us the ability to not only be the recycler of choice in the Waterloo Region, but also the employer of choice for the talent that we need."
Amichai Tsarfati, CPA,CA – Vice President
---

"As the owner of a growing company – The Zehr Group, my employees are my greatest assets and I wanted to be sure that I was putting them first and providing them with the support they needed. Jill Zappitelli has been our HR Partner. I know that I can trust her – and that's important for any business owner. Jill has a strong sense of urgency and has always been quick to respond to issues and concerns. Jill is on site with our employees and leaders once a week. Jill operates from a place of integrity and authenticity. She's someone I can depend on and I look forward to a continued partnership with Jill and her team".
Don Zehr – CEO, Zehr Group
---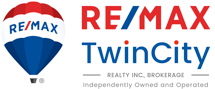 "Jill and her colleagues at H2R Business Solutions were a perfect solution for our organization at RE/MAX Twin City. When I joined the management team, we had very little structure in place.  Jill helped create and implement an Employee Handbook, Job Descriptions, Pay Evaluation Systems and conducted an employee feedback process. She has consulted us on Employment Standards compliance to ensure that we're on the right path. We are truly impressed with creation, partnership and execution of the individual pieces. Now, when I need some assistance, I just pick up the phone or request a meeting. We are a much better organization as a result of Jill and H2R's solid work. We have been very impressed with the level of knowledge, expertise and attention to detail, especially in the complex world of compliance and HR which H2R thrives. I would strongly recommend Jill and H2R to any organization needing outsourced HR or ongoing HR support".
Kay Hoshoian – Broker/Manager
---

AS GSP Group continues to grow, we have been challenged to keep up with human resource issues, including day to day employee considerations and the creation of an updated employee handbook to reflect current and ever changing legislation, policies and practices. With the help of Jill, Michelle and the rest of the H2R Team, we were able to tackle an update to our 10-year old employee handbook. Through their guidance and direction, we created an up to date document that we feel reflects the values and mission of our company – and the H2R Team helped us present the new document to staff in a collaborative and positive forum.
The H2R Team continues to help us refine and enhance our current business culture and practice through the implementation of an employee satisfaction survey and employee focus groups – it is our hope that the feedback and information obtained will further guide future business decisions and assist us in maintaining a high level of employee work place satisfaction.
Finally, the H2R Team continues to provides us with day to day human resource and employee management services on an as-needed basis, and have always been quick, compassionate and authentic in their direction, advice and approach. The size of our business does not demand a full time HR Manager, so having the expertise of the H2R Team has been extremely helpful to us over the past couple of years. We are so happy we sought out their services and have now established such a wonderful working relationship with the H2R Team.
Chris Pidgeon – President
---
Just wanted to thank the H2R team for these kinds of emails.  We're a very small business but growing.  4 employees at the moment and still finishing a relocation.  We wouldn't have time or resources to do this kind of thing on our own but having this type of information flow in from our beloved outsourced HR really means a lot.  I can tell you that "how long until we have to hire our own HR staff" has turned into "do we ever have to hire our own HR staff?  Because we really love H2R.
Matt Bielek – President
---
Some of Our Happy H2R Clients