Jill Zappitelli – KW Oktoberfest Woman of the Year
Winner 2021 – Entrepreneur
This award recognizes women for initiating and/or administering an enterprise or business.
H2R Business Solutions provides human resource services to small to medium sized companies in the tech, manufacturing, automation, professional services, not-for-profit, health care, retail and service industries. We focus on providing organizations with hands-on human resource expertise.  We develop and implement actual programs and processes aligned to your key objectives delivered with clarity and simplicity to improve the performance and efficiency of your business. Our programs are tailored to your needs and we understand that getting expert advice is critical to developing your organization. 
We offer services on a fractional basis, monthly subscription or an hourly rate.   Whether you need a new policy, employee handbook, assistance with COVID mandates for employers, an overall HR Audit or Health & Safety Audit, Compliance Training, Leadership Development/Training/Coaching, an investigation, employment contracts, assistance with a termination and more….we're here to help!    
The H2R Business Solutions team have over 20 years' experience within HR at many different companies across a variety of industries.  95% of our business is based on referrals! 
We look forward to working with your Company and supporting your Human Resources efforts. We are confident that we can meet the challenges ahead, and stand ready to partner with you by delivering effective, efficient HR services. I would appreciate the opportunity to discuss this further and look forward to hearing from you. We can be reached by email at or by phone at 519-500-7570.   Thank you for your consideration.
Proud Members of the following Associations
Watch Our Video
---
---
Jill Zappitelli, CHRL
President, H2R Business Solutions

An experienced and accredited Human Resource Professional and Program/Project Manager, Jill's rich expertise in every facet of Human Resources affords her the distinction of being one of the most sought-after HR professionals in the region.
Creating and implementing authentic and effective HR solutions to solve an array of employee challenges have been Jill's signature for several years with companies ranging from Sunlife Financial to Blackberry, to non-profits such as Trellis Mental Health. Now, as a consultant to Waterloo's emerging businesses and tech community, Jill has been delivering relevant and meaningful solutions to scale – be it program level or simply getting the right advice.  Jill's focus is primarily with small to medium size businesses who are in need of HR assistance but may not be in a position to hire someone full time.   Our focus – "From Hiring to Retiring" and everything in between! 
As a past member of the HRPA Board of Directors, her Certified Human Resources Leader (CHRL) designation combined with a Certificate in Human Resources and a Business Administration Management Diploma from Conestoga College – Jill brings a genuine level of confidence to any organization that finds itself without some HR guidance.
Outside of work, Jill is the mother of 2 active teenage boys.  Jill is also a new member to the Family & Children's Services Board of Directors.  

Her range of consulting and HR Outsourcing solutions include:
Organizational Design and Development, Employment Law, Employee Relations, Talent Acquisition, Compliance, Employment Engagement programs, Training, Conflict Resolutions, Terminations, Investigations, Health & Safety, Onboarding etc.
In her spare time, Jill has 2 teenage boys, Carter & Austin who keep her busy being a hockey and basketball mom
If any one of the above scenarios is something you're dealing with – connect with Jill and her team today!
Contact Jill today at or call 519-500-7570





Click here to see Jill's Nomination Package
---
Alline Fekete
HR Generalist

Alline has over ten years of Human Resources and Administrative experience.
She is a Human Resources Generalist with strong knowledge in employee relations, training and Human Resources Information Systems.
Prior to joining the H2R team, Alline worked with large and small companies in a variety of industries including industrial and banking. She has experience working with ISO 9000 on a leadership coach role maintaining and creating forms and codes.
With a Brazilian background, Alline brings new perspectives and innovation to the workplace. She is passionate about supporting employees achieve the most of their needs while bringing value to the client.
Alline earned her Bachelor degree in Business Administration in Human Resources in Brazil and a Post-Graduation in Human Resources Management at Conestoga College. She is a member of the Human Resources Professionals Association (HRPA).
---
Michelle Bilodeau, CHRL
Senior HR Consultant
With a generalist background and over 15 years of practical experience in many facets of the HR function, Michelle has a knack for
looking at a challenge from many perspectives. She understands the competing demands on a business owner's time – and with her "real world' approach to solution finding and familiarity with best practices, she recommends action plans that enable employers to focus their energy on other aspects of their business.
Prior to joining the H2R team, Michelle worked for iconic Canadian retailers and partnered with senior leadership, operations, and franchisees in areas such as talent acquisition, onboarding, performance management, policy implementation, training design and delivery, employee relations and health and wellness.
Michelle is most passionate about helping leaders create a work environment that fosters employee engagement and drives performance. She believes that workplace culture is directly connected to results – and that once the desired attitudes and behaviours have been cultivated, culture can become highly contagious. A firm believer in leading by example, Michelle is a champion for positive change and an active listener who takes genuine interest in her clients' needs.
Michelle is a University of Waterloo alumni and post-graduate of the Human Resources Management program at Conestoga College. She is a member in good standing of the Human Resources Professionals Association (HRPA).
---
Ashley McKinnon
Senior HR Consultant
Ashley is a passionate Human Resources Professional with 10+ years of experience in the manufacturing, engineer consulting,
and luxury retail industries.  Ashley loves to network and keep up with changing HR initiatives and technology.  She is an advocate for building great teams and positive work cultures by engaging employees in the success of their organization.
After completing Broadcasting Radio and Television she returned and graduated with distinction from the Human Resources post-graduate program at Conestoga College.
Her authenticity and positive personality provide a collaborative, open minded and inviting work environment.  She has a strong leadership background and has handled many challenging situations with an excellent track record for successfully building trust between employees and business owners.
Ashley has proven success in providing cost saving recommendations in terms of benefits, training and development, onboarding practices, and leadership development.  She has handled many difficult WSIB cases with sensitivity and straightforward thinking including investigations, objections, and return to work plans.  She has been an active member of HRPA's since 2010.
When Ashley isn't working, she loves spending time with her husband and two children.  She enjoys camping, board games, an excellent cup of coffee, planning birthday parties, and travelling far and wide!
---

Charlotte Jurjens, (CHRP in progress)

HR Consultant
Charlotte comes to H2R with over five years' experience as a HR Generalist/Recruiter and 10 years' experience executing the HR function in an operational capacity including; full cycle recruitment, performance management, investigations, terminations, conflict management/employee relations, employee engagement, scheduling, occupational health and safety, payroll/benefits administration, training and development, managing WSIB claims/Return to Work programs, enforcement/application of employment law and other related legislation.
Prior to joining H2R, Charlotte has worked for five companies which have received multiple awards, year after year, for having exceptional work cultures or management practices; receiving such awards as Canada's Top 100 Best Employer Brands, Canada's Top 50 Best Managed Companies, and Canada's Top Employers for Young People. These experiences have given Charlotte exceptional insight in to how great organizations operate. Her experience spans many industries including; healthcare, hospitality, retail, not-for profit, information technology, construction, manufacturing, warehousing, logistics and automation.
Charlotte is a graduate with Distinctions from Wilfrid Laurier University and holds an Honours B.A. in Leadership, supported by a Graduate Certificate in Human Resources Management from Conestoga College. Charlotte is an active member of the Grand Valley HRPA and is currently preparing to challenge her CHRP designation in 2019.
---

Michelle Strassburger, CHRL, CPM, C.I.M.

Senior HR Consultant

Michelle has over 18 years of multi-faceted human resource experience in various union and non-union industries including: manufacturing, food service, transportation, retail, construction and administration. Michelle brings a practical approach to managing any HR function and strives to work closely with both owners and management to develop resolutions and action plans that are sustainable to your specific business needs.
Having worked with clients across Canada Michelle has strong knowledge and experience in Health and Safety, WSIB Claims Management, employee relations, training, legislative compliance, investigations, hiring and performance management. Prior to becoming a consultant Michelle worked with a family business for many years and has a passion for assisting small to medium sized businesses plan for succession and strategize how to work together effectively through this process.
Michelle is a graduate of Conestoga College's Management, Human Resource and Health and Safety programs and is also a Certified Payroll Manager. She is a member in good standing with the Canadian Institute of Management, Human Resource Professionals Association and the Canadian Payroll Association.
---
Jackie Lauer

Leadership & Executive Coaching Consultant

H2R Business Solutions is excited to partner with Jackie Lauer Consulting. Jackie Lauer will be driving H2R's leadership development and coaching practice to further serve the needs of our amazing H2R clients. We get many requests for training and now we can do that!
For 20 years Jackie's been leading large and small scale change initiatives particularly around workplace culture and leadership development.
Passionate about leadership development and culture, Jackie grew her career leading technology sales teams at companies like ITI and Nortel. With a passion to create great leaders and high performing cultures she pursued multiple certifications in coaching, change management, emotional intelligence, neuroleadership, and mediation. For the past 20 years she has led a boutique consultancy specializing in building high-performing happy workplace with the science of positive psychology and neuroleadership. Her client lists includes organizations like Heartland, Department of National Defence, Axonify, Loblaws, Plum, House of Commons, City of Barrie, University of Guelph, Dejero, eSentire, Zehr Group, Miovision, Arctic Wolf and many more. She has been a startup mentor helping technology CEOs grow and scale their businesses at Communitech and the Accelerator Centre. She is an often invited keynote speaker on topics related to culture, change, leadership, mindfulness, EQ, conversational intelligence and innovation. Best of all, she has a no BS approach, an infectious laugh and loves what she does.
---
Bruce Fraser, CHRE

Senior HR Consultant

A results-oriented international business leader with over 30 years' experience in the high tech and manufacturing sectors. A dynamic and versatile professional with a unique combination of Human Resources and Operations leadership recognized for delivering business solutions to any size of organization. A trusted advisor and strategic partner with strong business acumen who champions the balance between Human Resources and the need to develop and meet business goals, plans and strategies. A track record and rare ability to deliver programs and services as either a "hands on" or "strategic" HR leader
While Bruce has managed all aspects of HR through out his career, his focus areas are in developing HR Strategies for the "C" suite of business leaders in the areas of Organizational Design, Talent Management (Performance Management / Talent assessment ), Change Management and Culture shifts.
Bruce began his career in a technical capacity and spend over 17 years in progressive operations roles including Electronics Engineering, Manufacturing Engineering and Operations management.
Bruce transitioned into Human Resources as a recruiter. Since that time Bruce has served in Senior human resources management roles with Steelcraft Inc,. Nestle Waters North America, Kodiak Group Holdings, an affiliate of Williamson Dickies, Research in Motion (Blackberry) and NCR, where he began his career.
In addition to rolling up his sleeves to support the business to which he has been part of, he has been responsible for developing and executing human resources strategies globally. Through his roles he has gained experience in all areas of Human Resources delivering on business results.
Bruce has multiple disciplines in Operations and Human Resources. He holds a diploma in Business Administration from Wilfrid Laurier University as well diplomas in Electronics Engineering, Manufacturing Engineering and Human Resource Management.
He is an active member of the Human Resources Professional association and holds a Professional HR certification CHRE(Certified Human Resource Executive). He is also a member of the Board of Directors of a non-profit, accredited long-term care facility in Cambridge area.
Bruce and his wife Diane spend time with their family including 4 grandchildren at home which is considered the cottage to the kids. Bruce enjoys the outdoors and time on the water, catching fish is a bonus.
---

Amy Balatoni, CHRP

Human Resources Consultant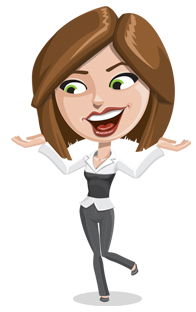 Amy absolutely loves working in HR!  Her talents allow her to create meaningful and lasting relationships and she is passionate about working with leaders to coach and problem-solve.  She understands people and the key role they play in business success.
Prior to joining the H2R team, Amy was employed with a federally regulated organization for 8 years.   As an experienced human resource professional, Amy understands the importance of strategically aligning with her clients to provide resources and build relationships while focusing on the priorities, challenges, and objectives as set forth by the organization.
Amy's experience includes areas such as Health & Safety, Labour Relations, Learning & Development, Disability Management,  Onboarding & Orientation, and Performance & Coaching.
Amy graduated from Wilfrid Laurier University with a Bachelor of Communications and obtained her Human Resources Management certificate from Conestoga College.  Amy also obtained her CHRP and is a member in good standing of the Grand Valley chapter of the HRPA.
---
Jennifer Ferron, CCP

Compensation Consultant

Jennifer is an experienced human resources and compensation professional who held various roles in human resources, compensation and total rewards management before moving into consulting. As someone who thrives on variety, continuous learning and the challenge of finding a suitable solution to a client's problem, her corporate years sharpened her expertise in an eclectic group of business sectors, from the public service, to facility management, to luxury retail, to energy services.
Today, Jennifer provides compensation and total rewards solutions to clients across an equally diverse spectrum of organizations, from non-profits, to retail, to manufacturing, to professional services and beyond. She enjoys helping businesses find the right balance between market realities and internal equity to ensure competitive, fair and engaging employee compensation and rewards offerings.
Woven throughout Jennifer's approach are a strong business acumen, and a human resources management perspective honed through a career spanning nearly 20 years. Clients appreciate her unique ability to assess and understand the connections between different business units and stakeholders across a wide range of work settings, and the impact that business decisions can have across an organization. She is also known for her strong analytical capabilities and keen attention to detail, and is fluently bilingual in both English and French. 
Jennifer holds an Honours Bachelor of Commerce degree in Human Resource (HR) Management from Laurentian University and is a Certified Compensation Professional (CCP).
Outside of work, Jennifer loves exploring new places, both near and far, and getting her hands dirty in the garden. She is equally passionate about giving back to her community, as a current member of the Board of Directors of Family Counselling & Support Services for Guelph-Wellington and having founded and served as the Chapter Coordinator of the Guelph-Wellington Shoebox Project for Women for five years. She has also acted as a mentor to junior HR professionals for several years.
---
Jenna Durrer, CHRP

HR Consultant

Jenna brings a dynamic perspective to the H2R team by providing a unique spin to the role of HR. Prior to beginning her career in Human Resources, Jenna studied and practiced Social Work within the Region of Waterloo. This has allowed her to marry her passion of social work and business while, contributing to a bigger cause. She has had the opportunity to advocate for many employees/clients and work within various environments.
Jenna has just over 5 years of experience in HR in a generalist role across many industries from plumbing and wholesale supplies to luxury goods to aerospace. She understands the importance of clear company policies, and the process required to communicate these policies to employees appropriately. In the past she has worked on building performance management programs, employee engagement, pay scale and compensation programs.
Aside from the everyday processes of HR, she has helped streamline internal procedures through team brainstorming sessions and collaborative communication and played a major role in contributing to the overall culture of the organizations in which she has worked for. She strives for win-win scenarios' where both employee and employer receive a positive outcome whether it be a difficult conversation, performance related incidents and/or just an overall disagreement. She believes in the power of relationships and uses this strength to better understand her clients.
Jenna has earned her bachelor's degree through the University of Guelph and her Human Resources Management Certificate from Conestoga College with distinction. She is an accredited member of the HRPA (Grand Valley Chapter) as a Certified Human Resources Professional (CHRP) and is in the progress of obtaining her CHRL.
---

Corrin Bleskie

Human Resources Consultant
Corrin has over 5 years of Human Resources and Education experience. She is a Human Resources Generalist with strong knowledge in training, full cycle recruitment, and Human Resources content creation supported by a background in creative writing.
Prior to joining the H2R team, Corrin began her career as a child educator with a passion for supporting diversity within the workplace and community involvement. Corrin has experience establishing HR processes from the ground up through her past position as a Human Resources manager for a local start-up company.
Corrin earned her Bachelor degree in English Literature at the University of British Columbia and a Post-Graduation in Human Resources Management at Conestoga College. She is a member of the Human Resources Professionals Association (HRPA), and is currently studying for her CHRP exams beginning in summer of 2020.
---
Jessica Stevenson

Human Resources Consultant
Jessica is new to the Human Resources profession, she brings education and experience in both in administration and Human Resources. She has passion for people and culture development, employment law and diversity. She believes everyone should look at their current position as a career not just another job.
Prior to joining the H2R team, Jessica worked in manufacturing and a recruitment. Jessica has a great background in recruitment and employee relations and working on different software's for payroll.
Jessica is always looking for ways to increase her education through online classes. Jessica is an active member of the Human Resources Professionals Association (HRPA) and is a candidate to write her CHRP exam.
---
Rylee – CFO
Chief Furry Officer
.
---
If any one of the above scenarios is something you're dealing with – connect with Jill and her team today!