"One of the challenges of operating a growing business is keeping up with Human Resource issues. Our business grew by focusing on what we are good at. Eventually the day came along that we realized we weren't a small company anymore and we were under- prepared for the more challenging HR issues larger businesses encounter. When that day came, we were fortunate to have Jill and her expertise help us navigate through our challenges. Additionally, Jill helped us evaluate our entire HR operations and ramp them up to where they needed to be for a company our size. Orchard Design Studio is still not big enough to have a full time HR Manager on staff, so Jill's on-demand services is a great fit for our business."
Paul Attwood, Partner – Orchard Design Studio Inc.
---

"Jill has been an important contributor to our management team as a contract HR Advisor. Along with ensuring compliance she has provided an important conduit to our employees by making herself available monthly for one on one consultations. This link has proven invaluable in evaluating our policies and practices. Jill also provides important insights during consultations addressing BIG issues. Her perspective helps us balance out what approach we take to define and execute a solution. She is a great addition to our team and we highly recommend her services."
Murray Feick, P.Eng. – VP Operations, Liftsafe Group of Companies
---

"As the owner of a growing company – The Zehr Group, my employees are my greatest assets and I wanted to be sure that I was putting them first and providing them with the support they needed. Jill Zappitelli has been our HR Partner. I know that I can trust her – and that's important for any business owner. Jill has a strong sense of urgency and has always been quick to respond to issues and concerns. Jill is on site with our employees and leaders once a week. Jill operates from a place of integrity and authenticity. She's someone I can depend on and I look forward to a continued partnership with Jill and her team".
Don Zehr – CEO, Zehr Group
---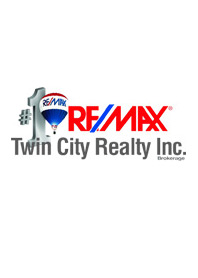 "Jill and her colleagues at H2R Business Solutions were a perfect solution for our organization at RE/MAX Twin City. When I joined the management team, we had very little structure in place. Jill helped create and implement an Employee Handbook, Job Descriptions, Pay Evaluation Systems and conducted an employee feedback process. She has consulted us on Employment Standards compliance to ensure that we're on the right path. We are truly impressed with creation, partnership and execution of the individual pieces. Now, when I need some assistance, I just pick up the phone or request a meeting. We are a much better organization as a result of Jill and H2R's solid work. We have been very impressed with the level of knowledge, expertise and attention to detail, especially in the complex world of compliance and HR which H2R thrives. I would strongly recommend Jill and H2R to any organization needing outsourced HR or ongoing HR support".
Kay Hoshoian – Broker/Manager
---